Welsh actor and composer

Anthony Hopkins is a worldwide famous Welsh actor of film, stage, and television, and a composer.
The origin of Anthony Hopkins
Hopkins was born in Margam, Port Talbot, Wales, on 31 December 1937, the son of Muriel Anne and Richard Arthur Hopkins.
His schooldays were unproductive. Little Anthony found that he would rather immerse himself in art, such as painting and drawing, or playing the piano, than attend to his studies. In 1949, to instill discipline, his parents insisted he attend Jones' West Monmouth Boys' School in Pontypool, Wales. Anthony Hopkins remained there for five terms. Later he studied at Cowbridge Grammar Schoolin the Vale of Glamorgan, Wales.
Anthony Hopkins as Hannibal Lecter
Considered to be one of the greatest living actors, Anthony Hopkins is well known for his portrayal of Hannibal Lecter in The Silence of the Lambs. Popular actor won the Academy Award for Best Actor, its sequel "Hannibal" and the prequel "Red Dragon".
The most notable movies of Anthony Hopkins
Other notable films of Anthony Hopkins include "The World's Fastest Indian" ,"The Mask of Zorro", "Meet Joe Black" with Brad Pitt, "The Lion in Winter", "Legends of the Fall", "Magic", "The Elephant Man", "84 Charing Cross Road", "Bram Stoker's Dracula", "The Remains of the Day", "Amistad", "Nixon" and "Fracture".
The awards of Anthony Hopkins
Anthony Hopkins has also won three BAFTA Awards, two Emmys and the Cecil B. DeMille Award.
In 1993, Anthony was knighted by Queen Elizabeth II for services to the arts. Moreover he received a star on the Hollywood Walk of Fame in 2003. In 2008 Anthony Hopkins was made a Fellow of the British Academy of Film and Television Arts.
Personal life of Anthony Hopkins
Popular actor has been married three times. His first two wives were Petronella Barker and Jennifer Lynton. Now he is married to Stella Arroyave. Anthony Hopkins has a daughter from his first marriage, Abigail Hopkins. She is an actress and singer. On Christmas Eve 2012, Hopkins celebrated his 10th wedding anniversary by renewing his vows at St David's Cathedral in Pembrokeshire, Wales.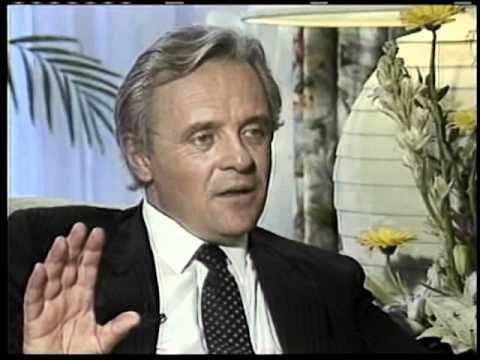 YOU MAY ALSO LIKE