American film actor and director

Clint Eastwood is an American film actor, director, producer, composer, and politician.
The origin of Clint Eastwood 
Eastwood was born in San Francisco. His father Clinton Eastwood, Sr. was a steelworker and migrant worker. Eastwood's mother Margaret Ruth Eastwood was a factory worker. Clint Eastwood is of English, Scottish, Irish and Dutch ancestry. He has a younger sister Jeanne. Clint and Jeanne were raised in the working class home.
First movies of Clint Eastwood 
Eastwood became popular during the late 1960s after playing the Man with No Name in Sergio Leone's Dollars trilogy of Italian westerns. His other notable and critically successful role was as Harry Callahan in the Dirty Harry films.
The most notable films of Clint Eastwood 
His career in film industry has spanned more than 50 years. Clint Eastwood has starred in 42 films during his acting career. In addition he appeared in more than 50 films. His most commercially an critically successful  films include "Play Misty for Me", "Thunderbolt and Lightfoot" , "The Outlaw Josey Wales", "Escape from Alcatraz" , "Tightrope", "Pale Rider", "Heartbreak Ridge", "In the Line of Fire", "The Bridges of Madison County" and "Gran Torino".
 Clint Eastwood as a director
Clint Eastwood has also directed films in which he did not appear, such as "Mystic River", "Letters from Iwo Jima" and "Changeling". 
Eastwood has his own production company  Malpaso. It was established in 1967 by Clint Eastwood's financial adviser Irving Leonard. This company has produced all except four of his American films.
 Hobbies of Clint Eastwood
Clint Eastwood is a keen golfer. Popular actor owns the Tehàma Golf Club. In addition Eastwood is a certified pilot. He often flies his helicopter to the studios to avoid traffic jams.
Clint Eastwood and his big family 
Clint Eastwood has fathered seven children by five different women. He has been described by mass media and his fans as a "serial womanizer." His second and last wife is Diana Ruiz. Diana is a television news anchor. Clint and Diana Married on 31 March, 1996.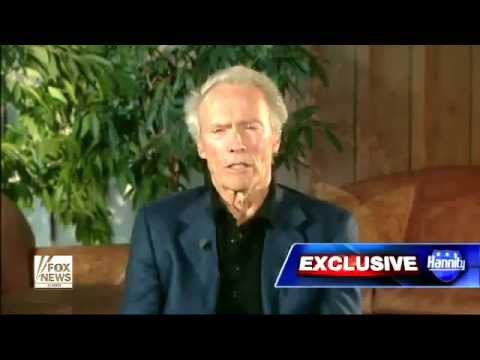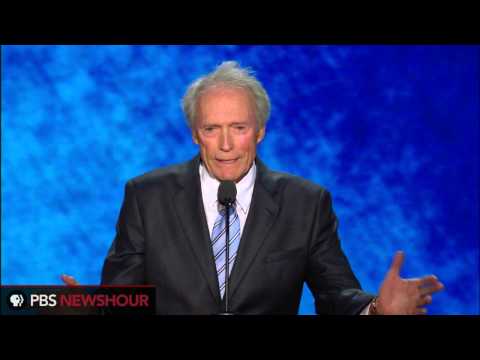 YOU MAY ALSO LIKE